Ryan Donlon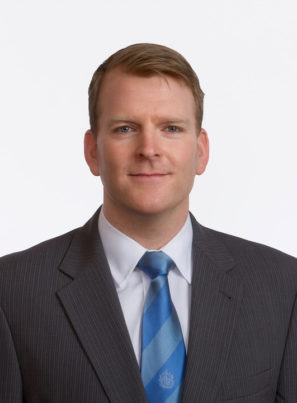 Ryan Donlon is admitted as an attorney in California (2003) and as a solicitor in England and Wales (2010). He specializes in complex dispute resolution, having prevailed at every stage of arbitration and litigation, from pre-trial motions, to jury trials, and appeals. His clients in those matters include property and business owners, insurers and their insureds, public entities, and agricultural interests. Ryan zealously represents them in real estate matters (leases, sales, title, and land use), business and contract disputes, professional liability, and catastrophic personal injury and property damage/environmental claims.
Ryan received his undergraduate degree in political science from the University of California, Los Angeles (B.A., 2000), a juris doctor from Santa Clara University (J.D., 2003), and a master of laws in business law (focusing on agricultural sales and shipping) from the University of London (LL.M., 2009).
When not practicing law, Ryan is an enthusiastic (albeit hopeless) tennis player and golfer. His foursome usually includes his spouse and two young children, with whom he also enjoys travel, beach time, swimming, and hikes.