Robert G. Simpson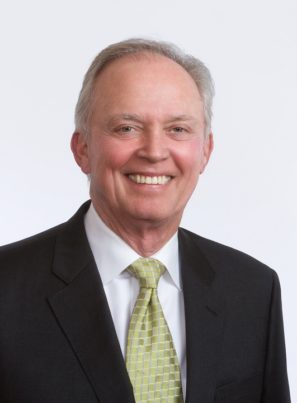 Robert G. Simpson has had a distinguished career in litigation following his graduation from the University of California Hastings College of Law in 1975.  Mr. Simpson began his career in litigation with the firm of Ropers, Majeski, Kohn, Bentley and Wagner in Redwood City, California.  He spent the next 20 years doing insurance defense and business litigation.  In 1995, Mr. Simpson started a practice emphasizing the representation of injured persons in personal injury cases.  In 2014 he commenced a practice in Monterey, California.
Mr. Simpson is best known for his ability to handle complex civil litigation in the areas of business litigation, product liability and medical fraud, along with mass torts with hundreds of clients in a single case. As lead counsel in a mass tort case based in medical fraud, Mr. Simpson obtained the largest settlement in the history of the United States when his efforts stopped a scheme that carried out hundreds of unnecessary heart bypass operations at a hospital in Northern California.
As a result of his performance over the years, Mr. Simpson has been admitted to the American Board of Trial Advocates, recognized as a Top Lawyer in Northern California, nominated for California Trial Lawyer of the Year, and honored by his peers as a premier performing lawyer for the last twenty-five years.
Mr. Simpson is very involved with Pebble Beach AT&T Pro Am which gives millions of dollars to local charities each year. In addition, he is vice chairman of The Future Citizens Foundation and works tirelessly on its behalf. The Future Citizens Foundation oversees The First Tee of Monterey County, the Pay it Forward Scholarship program in conjunction with California State University Monterey Bay, and the Taylor Farms Learning Center in Salinas. He is dedicated to the youth of Monterey County and is very proud of the contributions made to this area by The Future Citizens Foundation's educational and social programs providing Monterey County youths with life skills that will assist them at every level of their life.