Zachary A. Streiff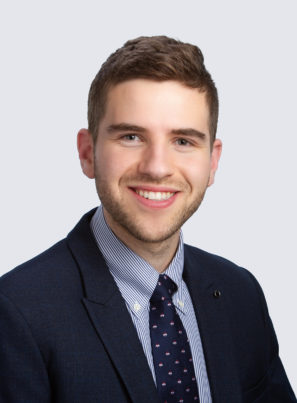 Zachary A. Streiff joined the firm's civil litigation practice in 2019. Prior to joining the firm, Mr. Streiff worked as a research attorney with the Monterey County Superior Court. As such, he has broad experience in law and motion practice, discovery, and other key components of civil litigation. From 2015 to 2017, Mr. Streiff was an Attorney Advisor with the U.S. Department of Justice, Executive Office for Immigration Review.
Mr. Streiff is a graduate of the University of Richmond (B.A. 2012), and the University of California, Berkeley School of Law (J.D. 2015). During law school, he was a student co-director of the Workers' Rights Disability Law Clinic, which provided legal advice to low-income workers, and he also served as Articles Editor for Ecology Law Quarterly.
Mr. Streiff moved to the Monterey Bay Area in 2017, and quickly became an enthusiastic admirer of the natural beauty of the area. He enjoys gardening, hiking, and camping locally and across California.