Ryan C. Donlon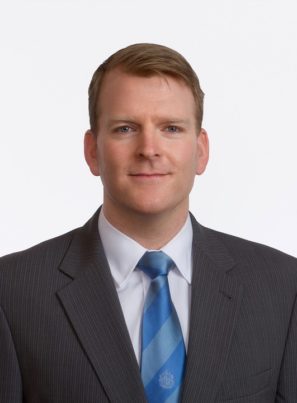 Ryan C. Donlon is admitted as an attorney in California (2003) and as a solicitor in England and Wales (2010). He uses negotiation, mediation, litigation, arbitration, and appeals to resolve a range of issues (from real estate to maritime, including business and contractual disputes, governmental regulatory actions, personal injury, and agricultural and environmental matters) for a diverse clientele (from government to the private sector, including property and business owners, insurance underwriters, financial institutions, local municipalities, and regional agencies).
To prepare himself for that practice, Mr. Donlon studied political science at the University of California, Los Angeles (B.A. 2000) and law at Santa Clara University (J.D. 2003). Mr. Donlon subsequently pursued advanced legal curricula with the University of London (LL.M. 2009), receiving a Masters of Law in Business Law, a Postgraduate Degree in Alternative Dispute Resolution, and a Certificate in Maritime Law.
When not advocating for his clients, Mr. Donlon serves on the Board of Directors for the Monterey County Bar Association, sits on the Committee for Planning and Strategic Development, and chairs the Committee on Bench-Bar Relations. He is also a member of the Monterey County Historical Society.